Developing a corporate website for Emercoin blockchain platform. Telling about the company's products and technologies.
Emercoin is not just a cryptocurrency. The company creates products and services based on its own blockchain. It specializes in data protection and safe information storage. It also offers means for creating distributed services.
The platform's advantages and their brief descriptions
Key products with brief descriptions
Articles published in media, grouped by platforms
Roadmap is conveniently grouped by years and events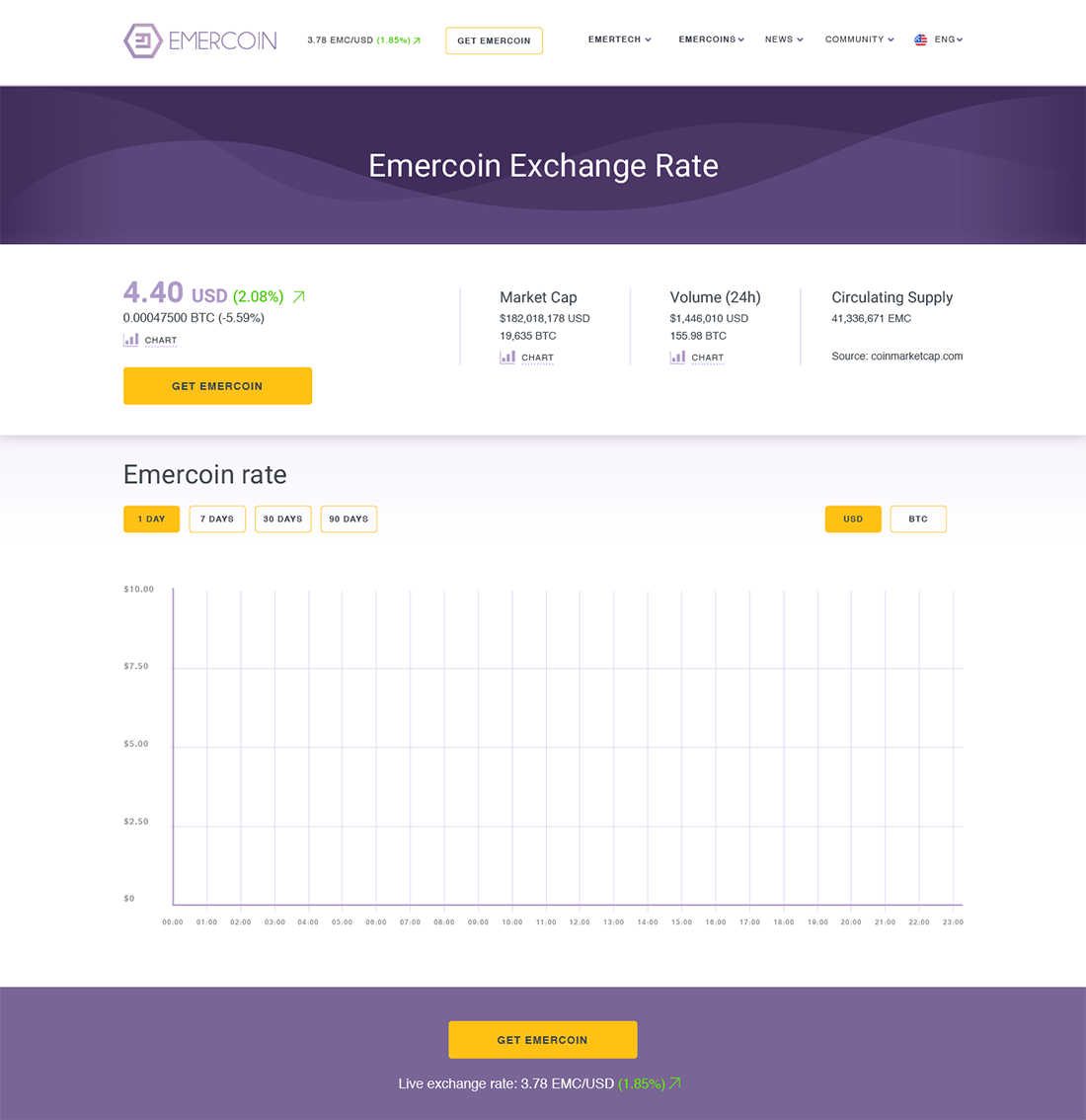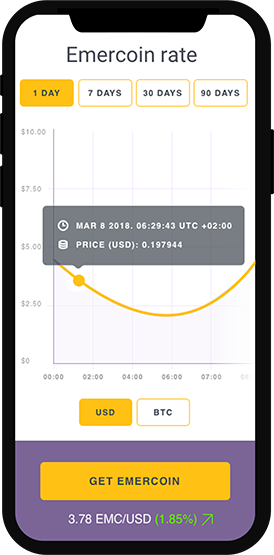 We have divided Emercoin's audience into three target groups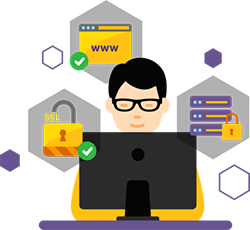 Companies which can use Emercoin's products and technologies to accomplish their business tasks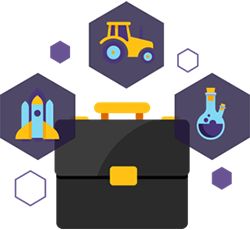 They create products and services using Emercoin's technologies and blockchain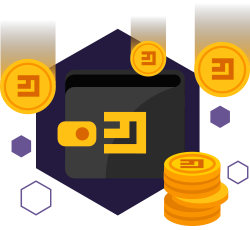 For existing owners and those wishing to purchase EMC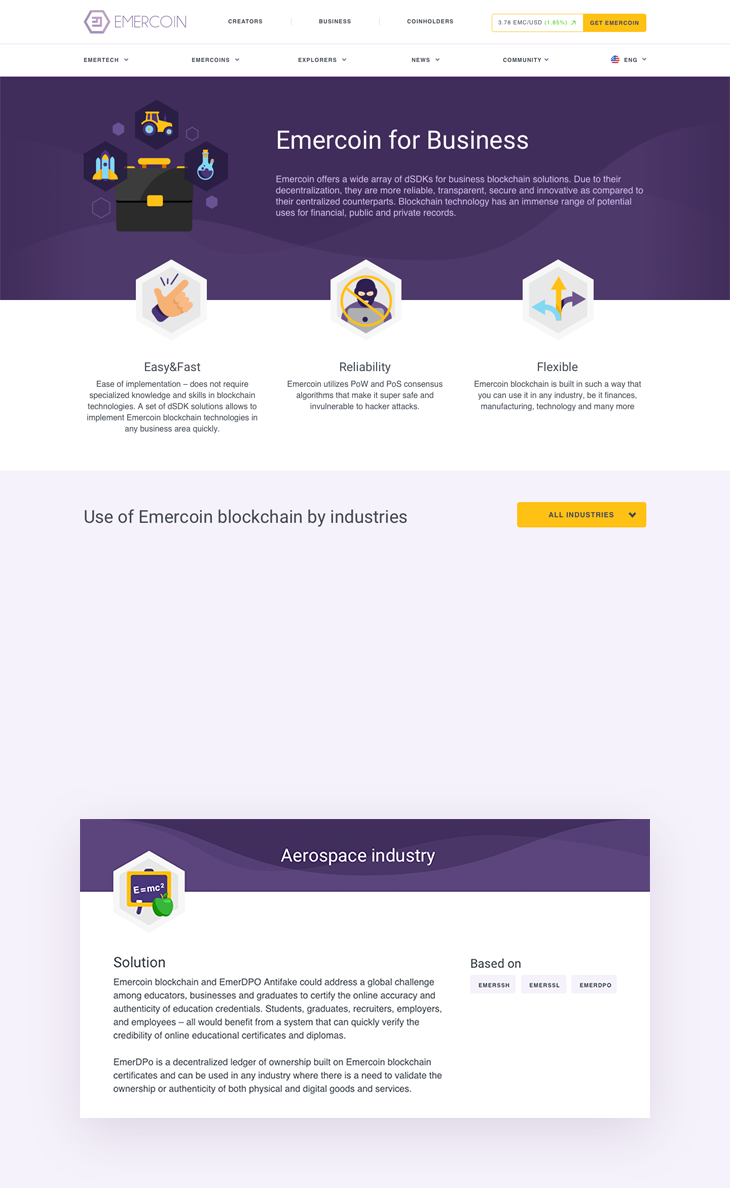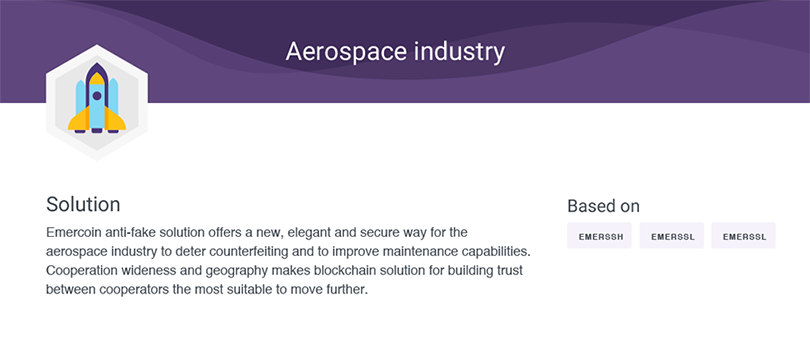 List of industries where Emercoin technologies can be used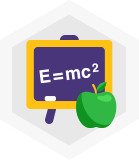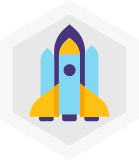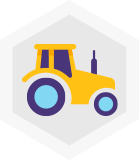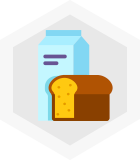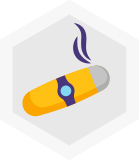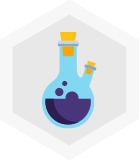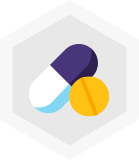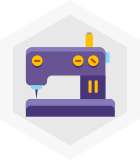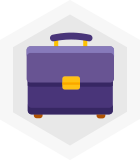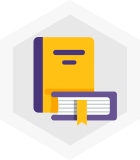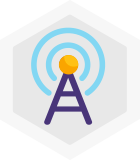 We have divided Emercoin's audience into three target groups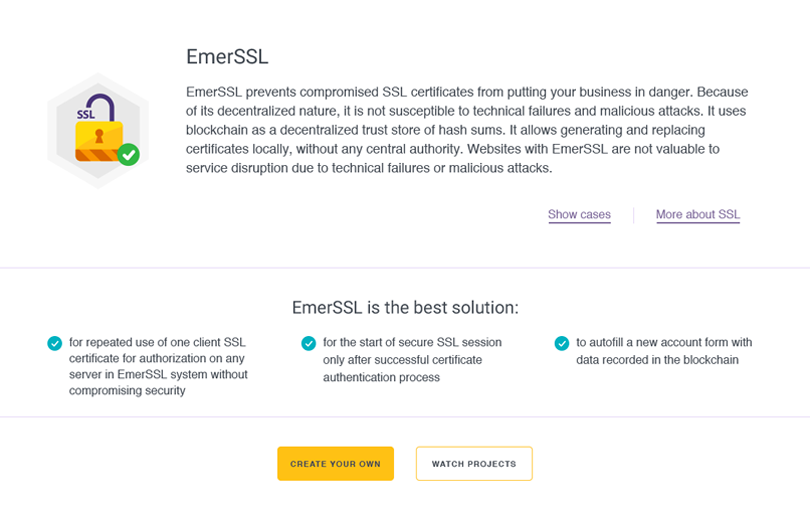 Brief description and the best applications shown for each product. Quick reviewing of completed projects involving particular products made possible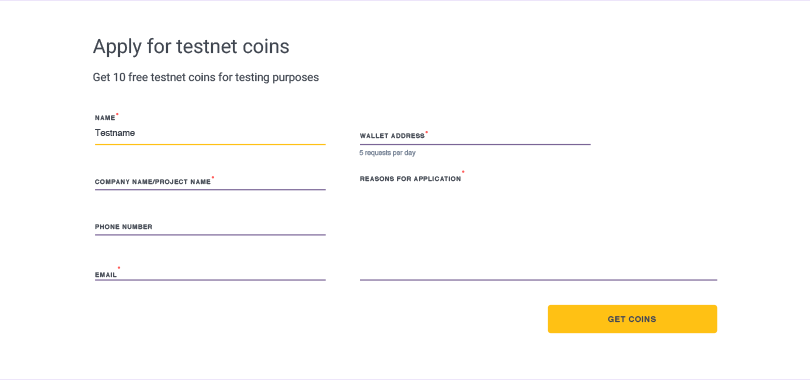 Test coins are required for developers to test Emercoin blockchain based services. Applications used to be processed manually which took some time. We have automated the process. Users have to fill in a simple application form to receive coins to their wallets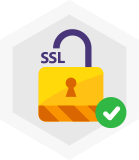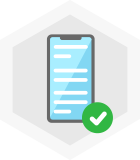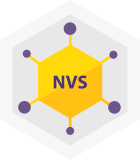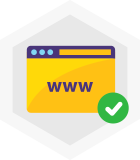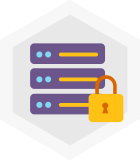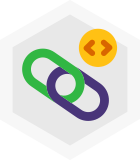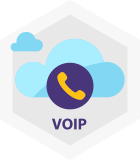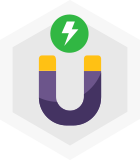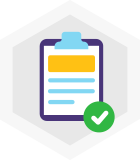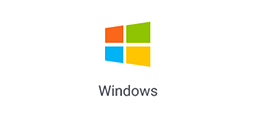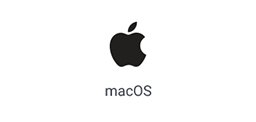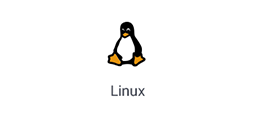 Wallets are conveniently divided into groups depending on the operating system and the device type (PC or mobile devices)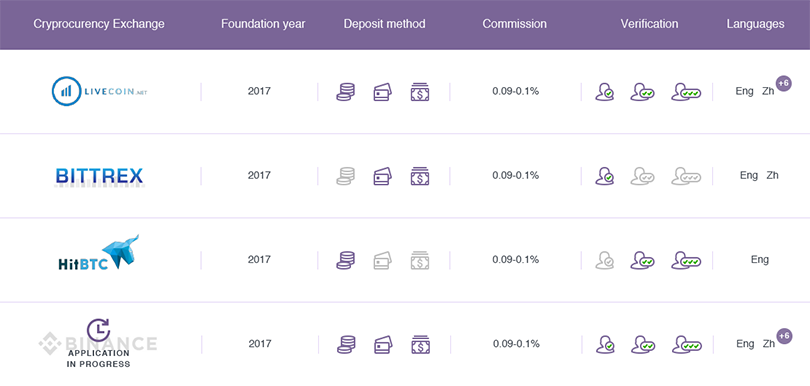 List of exchanges working with EMC. The list is conveniently structured so that the user can see differences in fees, payment methods, verification types and other parameters. New exchanges which are currently being integrated are marked "Application in Progress"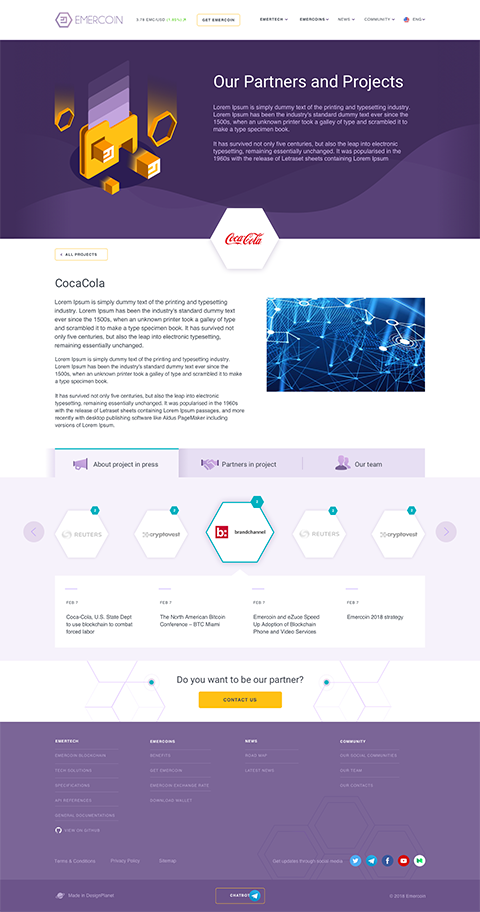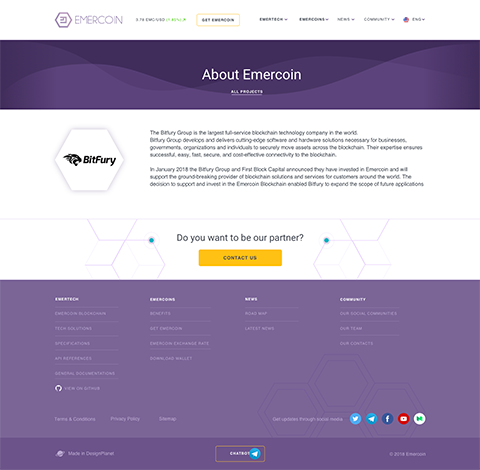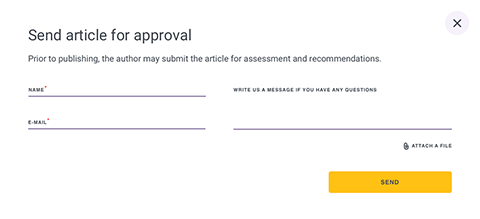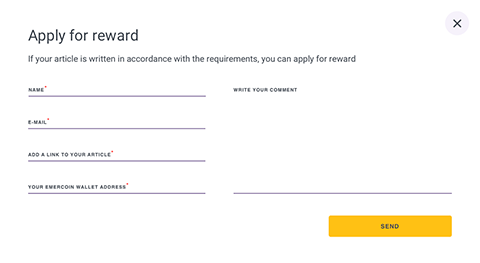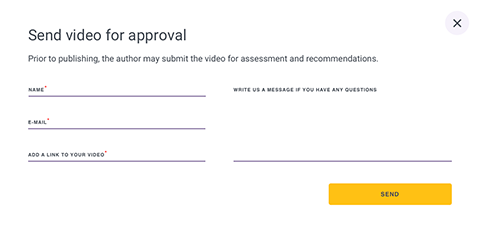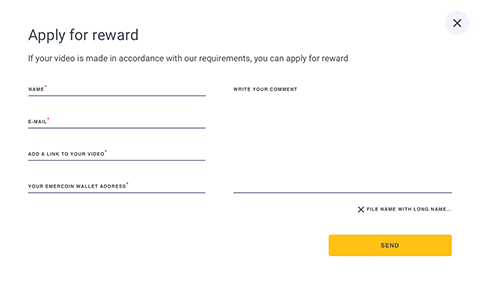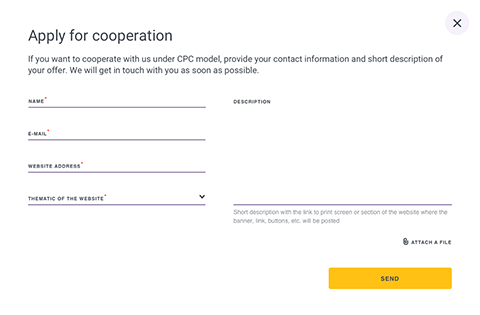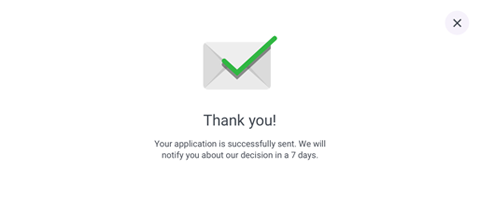 We made lots of A/B tests during our work which allowed us to make the most efficient decisions.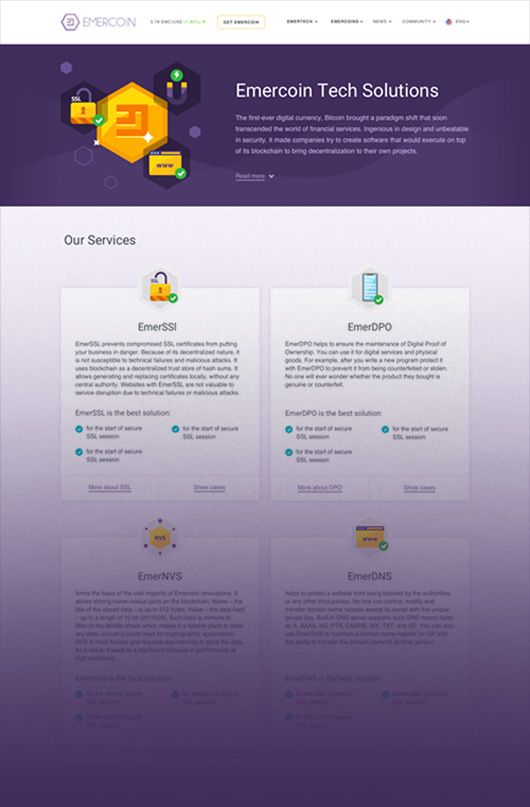 +23%
more users went to products' detail pages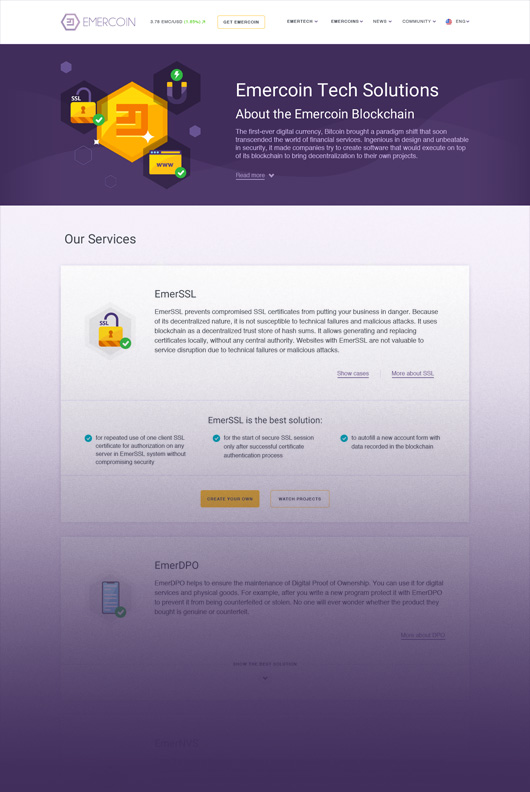 PROJECT MANAGER
Sergey Shloma
Designer/illustrator
Kirill Kalchenko
MOTION DESIGNER
Anna Mihalko
Frontend Developers
Pavel Filatov
Yauheni Sakalou
Alexander Kazakov
Backend Developers
Artem Nikitin
Dmitry Tkhorzhevsky
QA Tester
Dmitri Petrunenko